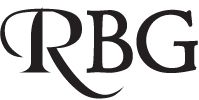 Prosecutors Now Required to Consider Adverse Immigration Consequences in Plea Negotiations
Under a significant change in California law, Penal Code Section 1016.3(b) mandates, "[t]he prosecution … consider the avoidance of adverse immigration consequences in the plea negotiation process as one factor in an effort to reach a just resolution." Prior to the enactment of this new law, district attorney offices across the State would refuse to make adjustments to plea negotiations to alleviate immigration consequences. In fact, some prosecutorial offices had written policies that expressly prevented the consideration of collateral consequences, such as deportation.
In writing this new law, the Legislature found that "The immigration consequences of criminal convictions have a particularly strong impact in California. One out of every four persons living in the state is foreign-born. One out of every two children lives in a household headed by at least one foreign-born person. The majority of these children are United States citizens. It is estimated that 50,000 parents of California United States citizen children were deported in a little over two years. Once a person is deported, especially after a criminal conviction, it is extremely unlikely that he or she ever is permitted to return." (Cal. Penal Code Section 1016.2(g)).
This law does not force a prosecutor to make an immigration-friendly plea bargain offer. However, the new legislation sets a framework to allow for open discussions of immigration-friendly plea bargains and forecloses blanket policies by prosecutorial offices against such considerations.
Do you, or someone you know, have immigration concerns and have been arrested or charged with a criminal offense? Contact The Law Offices of Ross Green for a free consultation at 650-780-0707 or via the internet at www.rossgreenlaw.com. The firm is located at 600 Allerton Suite, Suite 202G, Redwood City, CA 94063.
The Law Offices of Ross Green is a Criminal Defense Firm specializing in:
Restraining Orders
DUI/DWI
Petty Theft
Domestic Violence
all other criminal offenses
Former Prosecutor on your side. Servicing Redwood City, San Mateo County, San Francisco, Palo Alto, and the Greater Bay Area.