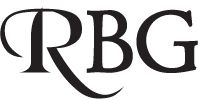 California Enacts Broader Revenge Porn Legislation
In recent years, California has enacted "Revenge Porn" laws. In short, these laws made it illegal for any person to intentionally distribute an image of an intimate body part or sexual organ under circumstances in which the persons agree or understand that the image shall remain private. (Cal. Penal Code Section 647(j)(4)).  Starting January 1, 2016, prosecutions for these offenses can occur in any county in which the victim resided at the time of the offense or where the distribution occurred. The intent of the new legislation was to alleviate victims of such crimes from suffering the additional inconvenience of being subpoenaed to far off jurisdictions. If multiple images were illegally distributed in varying counties, the prosecution now has the right to elect a single county in which to file a case.
Contact The Law Offices of Ross Green for a free consultation. Aggressive Criminal Defense – Former Prosecutor Now on Your Side. Servicing Redwood City, San Mateo, San Francisco, Palo Alto and the Greater Bay Area. The Law Offices of Ross Green can be reached at 650-780-0707 or via the internet at rossgreenlaw.com. The firm is located at 600 Allerton Suite, Suite 202G, Redwood City, CA 94063.