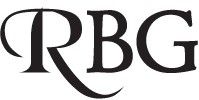 New Laws for 'Peeping Tom' Drones
The advancement of technology and accessibility of low-cost drones has been an exciting new product for many to enjoy lawfully. Privacy concerns exist and an expanding 'Peeping Tom' law, Penal Code Section 647(j)(1), has been enacted to protect people's privacy from unwanted observation. Under this new code section, the operator of an unmanned aircraft system (or drone) is prohibited from viewing the interior of any area in which the occupant has a reasonable expectation of privacy, if the operator has the intent to invade the privacy of another person. Such conduct could result in jail time, probation and a fine.
The Law Offices of Ross Green is a Criminal Defense Firm specializing in DUI/DWI, Petty Theft, Domestic Violence and all other criminal offenses. Former Prosecutor on your side. Servicing Redwood City, San Mateo County, San Francisco, Palo Alto, and the Greater Bay Area.
Contact The Law Offices of Ross Green for a free consultation at 650-780-0707. You can also contact us via the internet at www.rossgreenlaw.com for a free consultation. The firm is located at 600 Allerton Suite, Suite 202G, Redwood City, CA 94063.
#redwoodcity #sanmateocounty #criminalattorney #criminallawyer #criminaldefense