COVID-19 Update: California to Release 3,500 Inmates Early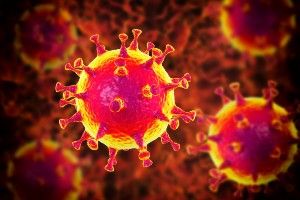 California Early Release
Announced on March 31, 2020, the California Department of Corrections and Rehabilitation is releasing 3,500 inmates early in an effort to reduce crowding due to COVID-19. Lawyers for Gov. Gavin Newsom on Tuesday told a panel of federal judges the state is taking "extraordinary and unprecedented protective measures" to slow the spread of the virus and protect those who live and work within California's 35 prisons. The accelerated prison discharges — affecting inmates due to be released over the next 60 days — come in the face of pressure to do much more.
Lawyers representing inmates in long-standing civil rights litigation against the prison system have asked those judges for broader prison releases. They've also asked for protective measures to reduce the threat to older or medically vulnerable inmates not likely to be considered for release. A court hearing on the emergency motion is set for Thursday, April 2, 2020.
During these extraordinary times, The Law Offices of Ross Green will be available. We can address legal questions in compliance with the State's Shelter-In-Place Order. Feel free to contact attorney Ross Green for a free consultation at www.rossgreenlaw.com, call at 650-780-0707 or e-mail  at rossgreen@rossgreenlaw.com.
The Law Offices of Ross Green is a Criminal Defense Firm. We specialize in DUI/DWI, Petty Theft, Domestic Violence and all other criminal offenses. Former Prosecutor on your side. Servicing Redwood City, San Mateo County, San Francisco, Palo Alto, and the Greater Bay Area.
Contact The Law Offices of Ross Green for a free consultation at 650-780-0707 or via the internet at www.rossgreenlaw.com. The firm is located at 600 Allerton Suite, Suite 202G, Redwood City, CA 94063.