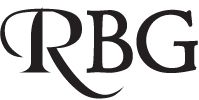 60 Pounds of Marijuana Suppressed – Case Dismissed
The Law Offices of Ross Green is pleased to announce the dismissal of a recent case following the suppression of sixty pounds of marijuana. The client was charged with possession of marijuana for sale (Health and Safety Code Section 11359). The marijuana was suppressed after a court ruling that the police officer illegally detained and searched the client's belonging.
If you or someone you know has been arrested or is facing charges for a marijuana, narcotics, drug sales or possession case, contact The Law Offices of Ross Green for a free consultation.
Aggressive Criminal Defense – Former Prosecutor Now on Your Side. Servicing Redwood City, San Mateo, San Francisco, Palo Alto and the Greater Bay Area. The Law Offices of Ross Green can be reached at 650-780-0707 or via the internet at rossgreenlaw.com. The firm is located at 600 Allerton Suite, Suite 202G, Redwood City, CA 94063.